Costume Rentals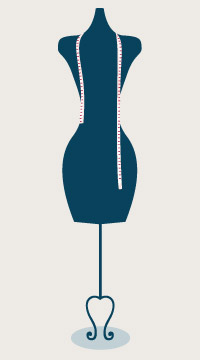 Is your community theatre group, middle school, high school or university drama department working on a production that the Eau Claire Children's Theatre has already done? Our shop is filled with costumes and small props from many popular shows, and we are happy to rent out our show pieces to help you have a successful production on a mindful budget.

Download rental request form

ECCT is a community theatre group located in Eau Claire, Wisconsin, 90 miles east of Minneapolis. We have one full-time costumer responsible for costuming all the shows in the ECCT season and arranging the rental of our inventory. While we will try to accommodate your needs as best as possible, a minimum of 2 weeks notice is required to process an order. We will ship anywhere in the US.

ECCT does full stage productions with age-appropriate casting. We do not have costumes for any of the "Junior" plays (Music Man Jr., Annie Jr., etc.). Please also understand that our costumes were designed and constructed for our show uses, and may not always work for your needs. Additionally, costumes are for stage use only - we do NOT rent to individuals for Halloween, parties, or for any event where food or the elements may damage the costumes. Also, we do not rent shoes, boots, tights, socks or wigs unless specified with a particular costume.

Browse our collection to see the costumes we have available.

Email our Lead Costumer to get more rental information.